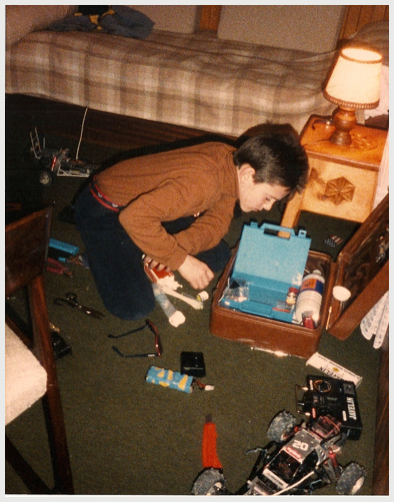 KYOSHO and me.



Let me tell you a bit about what happened to this Kyosho Javelin and my different RC cars involments:

I received my first RC car as a christmas present in 1986. It was a really nice Kyosho Javelin.

After a year of riding this puppy, my dad decided to get one as well, so we could race each other! I was 12 years old, and I thought that was great. So by 1987, I had two Javelin.


Then, in 1989, we moved to the US, obviously I took both RCs with me. Once there, I was lucky enough to have a pretty big backyard, and a neighbor loving RCs as well, but he was into the Associated RC10s. He was so much into remote control cars, that his dad had made him his own race track in the backyard… crazy.

Anyway, I had to compete with him quite a bit, so the basic Javelin did not quite make it, so I was slowly upgrading it through the years, until 1991. Thats when I got a Lazer ZX-R, and that was pretty much the last car I got. By then I was almost 18 years old and my interest in RC cars had diminished quit a bit.

Thats me at 12 years old working on my 2 Javelin.

In 2002, I came back to Paris, but left all my RC stuff in New York, in my friend's basement!

Now its 2014, and for my 40th birthday, my wife, my 6 yr old son and I decided to go to New York and see my friends. Moritz was my friend with whom I had left the RC cars with, when I went to his parents house, he mentioned that there might still be some of my stuff in the basement. So I went down to have a look at what was there.

And you guessed right! Everything was still there untouched… whaou, amazing great memories, I took all my RC stuff and decided to bring everything to France and show the kid how those things work.

Please enjoy this website and feel free to send me Emails for comments.

Guillaume Fleury.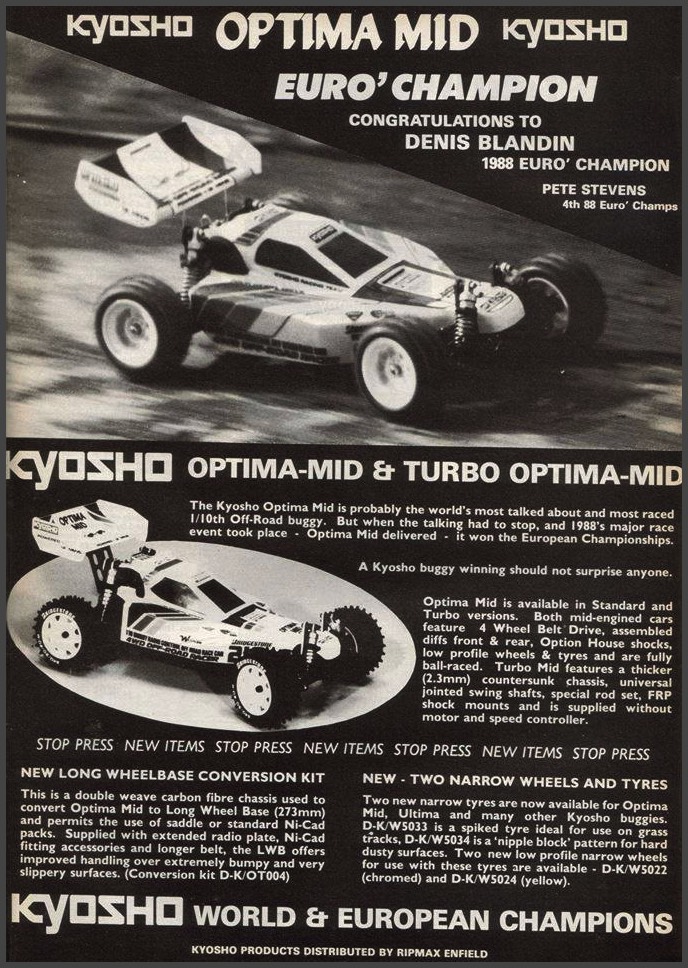 ACKNOWLEDGEMENT


Kyosho-optima.com is a web site created by an Optima fan to present related information. Kyosho-optima.com is not affiliated with nor supported in any way by the Kyosho Corporation Japan or any of its subsidiaries throughout the World. Any brand names, logos, service marks, trade marks or other material provided by the site are © Copyright to their respective copyright owners.